Hello, I am André Nogueira, a Research Associate and Instructor at the Harvard T.H. Chan School of Public Health. This website is not updated.
My work sits at the intersection between design, systems thinking and adaptive leadership. I leverage this three disciplines to focus on sustainability and equity because I am truly discomforted with the current stage of how power dynamics are leading to injustice- not only between humans, but also between humans and the environment.
While ideological discourses in sustainability and equity are substantially increasing, the same cannot be said of the required pragmatic actions to promote large scale, systemic change. As such, I became interested in reducing this knowledge gap by exploring alternative choice-making processes that can lead us to more sustainable and equitable futures.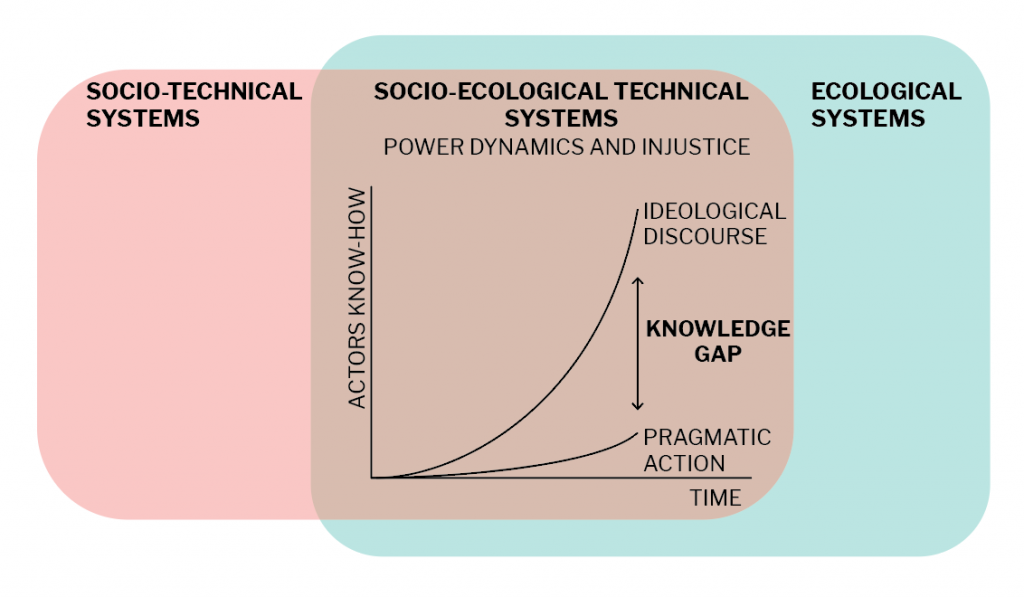 Currently, I am involved in projects related to organizational redesign, new types of leadership, collaborative advantage, systems change, new innovation practices, alternative metrics and indicators of success. Given my current positions, all of these projects are being done not only in the pursuit of creating impact towards sustainability and equity, but also to advance the field of design in these frontiers. This means building new knowledge, including frameworks, methods, and tools capable of dealing with systemic transitions, in which multiple interventions are designed to intentionally change the behavior of individual parts, as well as the system as a whole. While there are multiple ways to achieve such goals, I have found in stocks and flows of resources a solid, credible method for approaching systems behaviors.
Simply put, humans' limited capacity to understand systems behavior led society to linear, fragmented models that are increasing complexity for sustainability and equity because of the ways in which resources are flowing (take-make-use-dispose), and the considerations that determine how they are being directed (power dynamics leading to injustice ). Significant efforts aiming at closing loops and creating more inclusive processes are being done , but still under a limited perception of the discrepancy because they are considering the flows of specific resources, based on specific interests.
Even though there will always be a discrepancy between what is perceived, and the actual system at play, there are greater opportunities to expand such perception of resources and how they are flowing. This involves expanding not only the notion of the system itself, but also acknowledging the different types of resources that are flowing, given the interactions between the multiple social and environmental parts.
Together with my colleagues, we are building new approaches to reduce this sustainability gap between what is the perceived discrepancy of the flow of resources and the actual discrepancy. I am particularly focused on expanding collective dialogues around what kinds of interventions are needed, how they can be structured, where and when they can be created, and ultimately who are the beneficiaries and who is responsible for promoting the desired interventions. More than reinforcing the need for new forms of collaborative practices, my contributions consider that not all phenomena related to the social order are exclusively human-centered, and provide guidance in integrating considerations of different actors in the design of new interventions.
There are multiple individuals and organizations involved in this pursuit. Most of them are recognized in the uploaded documents in this website. Yet, I would like to recognize my mentors Dr. Carlos Teixeira, Dr. Weslynne Ashton, and Patrick Whitney, as they have been providing the proper guidance and tools for my personal and professional development.